WLWartfest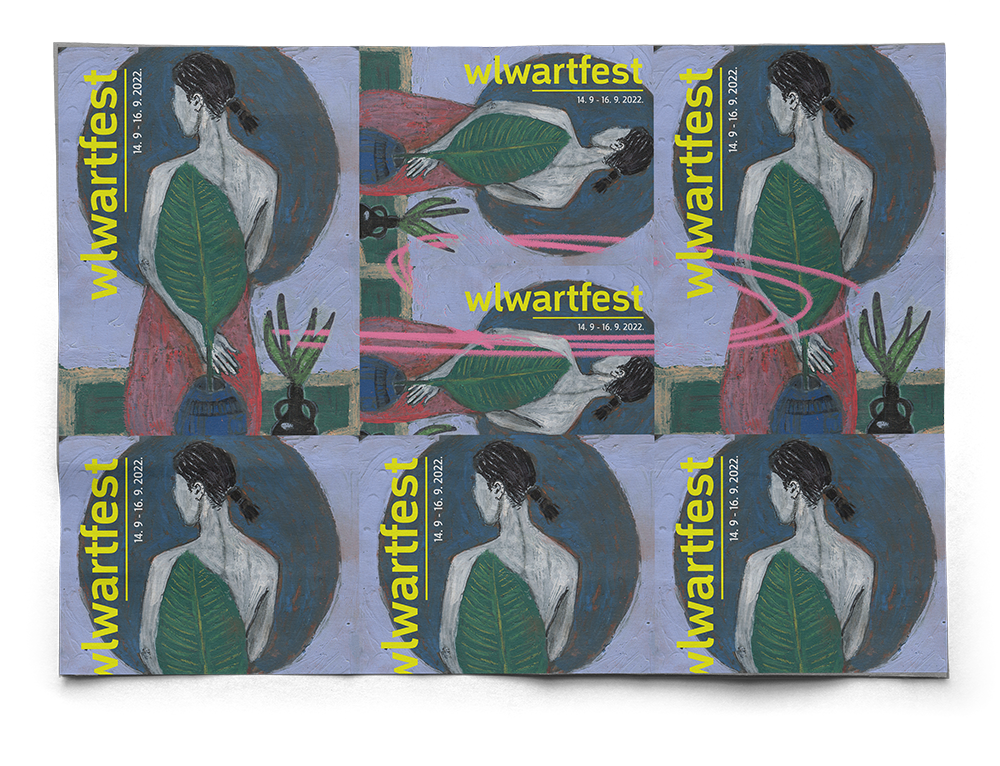 (Agenda below) Labris - Organization for Lesbian Human Rights, in cooperation with the association Rainbow Ignite, is organizing the first ever WLW art festival in Belgrade, which will take place from September 14 to 16 as part of the Europride 2022 week.

The festival will be opened with the photo exhibition "Our 4 walls", authors Minja Pavolović and Jelena Vasiljević. This exhibition shows the everyday life of same-sex couples in Serbia and certain fragments of the lives of persons whose relationships are not visible to the legal framework in the Republic of Serbia, nor tolerated in the heteropatriarchal society in which we live.

During the festival, you will have the opportunity to see different works of art by women who love women, as well as to hear the different experiences of female artists from Serbia and the region who deal with different art forms - painting, comics, documentary film, photography, music, etc., and in addition to the artistic work of the program, during the festival we will talk more about the history and future of the WLW movement, both in Serbia and in our region, but also throughout Europe.

WLWartfest will be held in the "Miljenko Dereta" space, and is supported by Civil Rights Defenders (CRD), The Eurocentralasian Lesbian* Community - EL*C, and The Astraea Lesbian Foundation for Justice.
Wednesday, 14.09.2022.


18.00 Opening ceremony and address of the organizers

18.15 - 18.30 Opening of the exhibition of drawings and graphics: Helena Janečić

18.30 - 19.00 Cocktail - Katarina & Ljubica Duo

19.00 - 20.00 StandUp: Marina Orsag
Thursday, 15.09.2022.


16.00 Opening of the photo exhibition: Our 4 walls

16.45 - 17.00 Awarding of prizes for the best photos in the competition "Women who love women"

17.00 - 18.30 Forum: Artivism

Panelists: Olga Dimitrijevic, Helena Janecic, Marina Orsag, Jelena Andjelovska

18.30 - 19.00 Refreshment

19.00 - 21.00 Forum: And what now: The future of lesbian activism in the region and Europe

Moderator: Dragana Todorovic

22.00 WLW party @Zappa barca
Friday, 16.09.2022.


17.00 - 19.00 WLW Sound Laboratory: Anamarija Tumbas - "Strawberry"

17.00 - 19.00 WLW poetry laboratory "Who says it's simple": Jelena Andjelovska

19.30 - 21.30 Movement Laboratory - Dance of Freedom: Vera Erac

19.30 - 21.30 Tattoo laboratory: Kristina Kastelec

21.30 - 22.00 Announcing the winner of the #wlwartfest online challenge

Mural painting: Ivona Medić