The second call for europride volunteers is open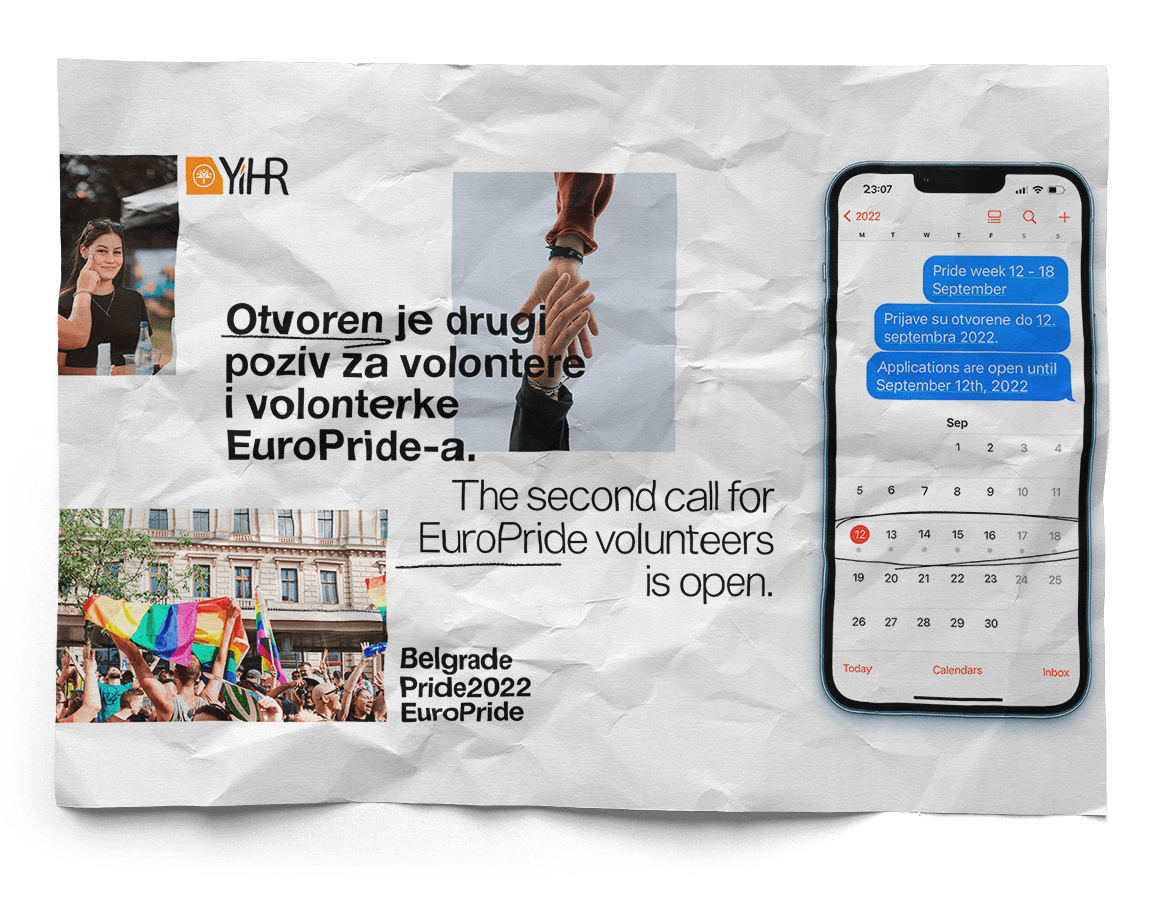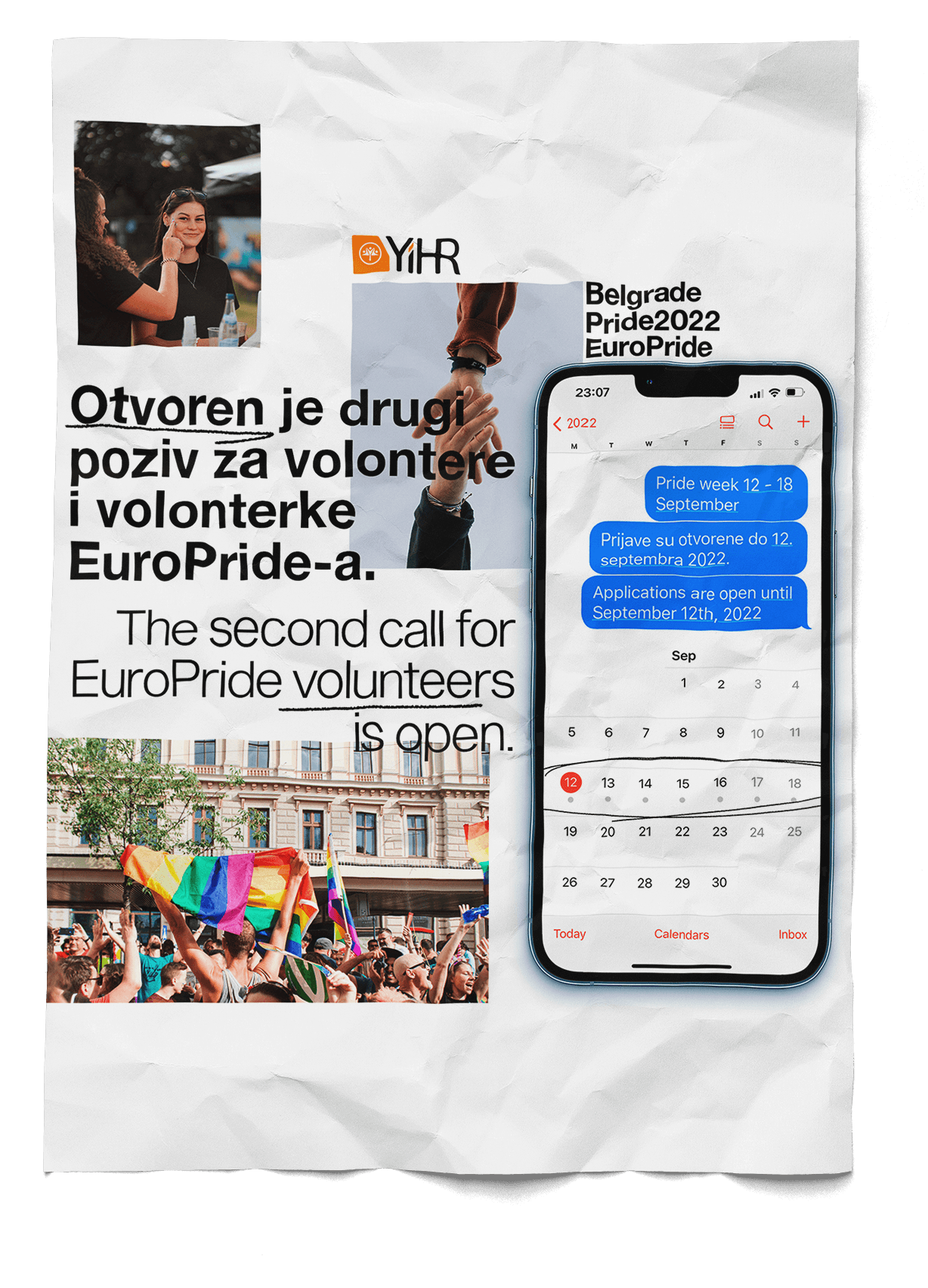 In anticipation of EuroPride, which will be held this September in Belgrade, we invite anybody eager to gain knowledge, acquire novel experiences, and learn new practical skills to apply for this year's EuroPride volunteer program.

Together with Belgrade Pride and partner organizations, the Youth Initiative for Human Rights announces the second call for applications for this year's EuroPride volunteer program, which will be open until September 12 for anyone who wants to apply and wil be in Belgrade during this year's EuroPride Week, regardless of their nationality or country of citizenship.

People from around the region, Europe, and beyond are welcome to apply and join our volunteers that have participated in various volunteering activities over the past two months. EuroPride Week is set for 12-18 September, while the Pride March will take place on September 17, 2022.

We believe that volunteers are an indispensable part of EuroPride in Belgrade. The very philosophy of volunteering is rooted in solidarity, empowerment through the acquisition of knowledge and skills, and the acceptance and nourishment of diversity that colors our society. The idea behind Pride, as well as the volunteering process, is to build a culture of human rights across the Balkans and to develop societies where every citizen feels free, safe and accepted.

Selected volunteers will be contacted weekly, while the first meetings of the teams you chose will take place in the second part of August, along with introductions. If you are planning on applying during September, don't worry – you will receive all the necessary information from our volunteer coordinator.

You can apply by filling out the online form that is available here. For all questions or doubts, you can contact [email protected]

We are looking forward to meeting you!