EuroPride 2022 is not cancelled!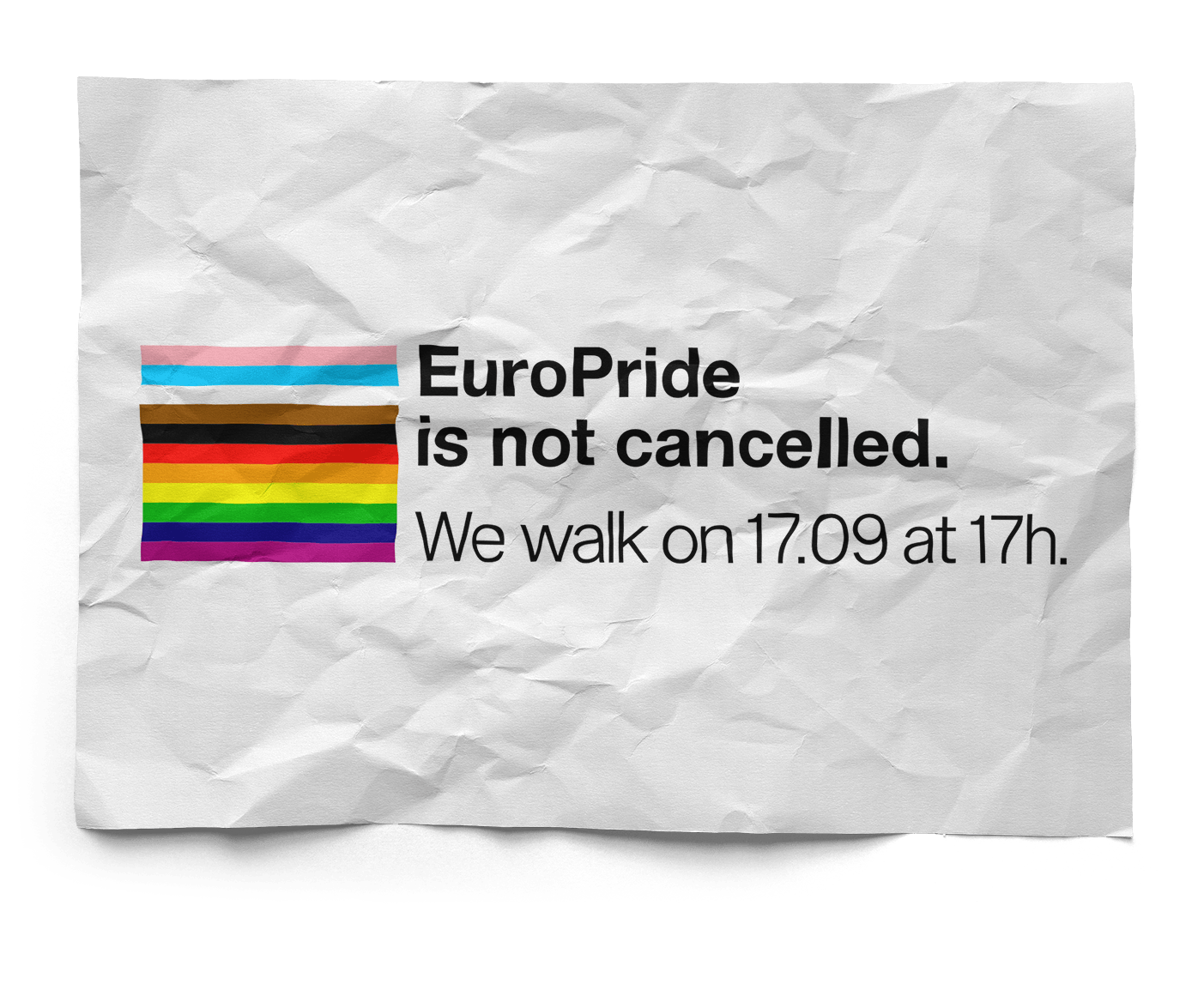 After the official address by the President of Serbia, Aleksandar Vučić, in which he stated that EuroPride 2022 in Belgrade will be cancelled, the organization says that the state cannot cancel, but only ban EuroPride, which would be against the Constitution of the Republic of Serbia.

"The state, namely the police, can only ban EuroPride, not cancel it. That kind of decision would be against the Constitution and the Costitutional Court had already revoked similar decisions in 2009, 2010, 2011 and 2012. Events held in closed venues that are planned for EuroPride 2022 cannot be forbidden. We are waiting for the official decision to which we will issue an appeal", said Goran Miletić, coordinator of EuroPride2022.

Kristine Garina, President of the European Pride Organisers Association, said: "President Vucic cannot cancel someone else's event. EuroPride is not cancelled, and will not be cancelled. During the bidding process for EuroPride 2022, Prime Minister of Serbia, Ana Brnabic promised the full support of the Serbian government for EuroPride in Belgrade, and we expect that promise to be honoured."

"The right to hold Pride has been ruled by the European Court of Human Rights to be a fundamental human right. Any attempt to 'ban' a Pride is a breach of Articles 11, 13 and 14 of the European Convention of Human Rights, ratified by Serbia as a member of the Council of Europe", Garina reminded.

"EuroPride in Belgrade will not be cancelled and will bring together thousands of LGBTI+ people from across Europe with LGBTI+ people from Serbia and the wider western Balkans. It will bring many millions of Dinar into the local economy, and allow Serbia to show that it is on the road to being a progressive, welcoming European nation. What Serbian authorities must do is stand firm against these bullies, and protect the event", she concluded.

For any further developments and information follow our Instagram account.