Become a Volunteer
Are you eager to be a part of building a culture where every citizen feels free, safe, and accepted? Volunteer at EuroPride 2022!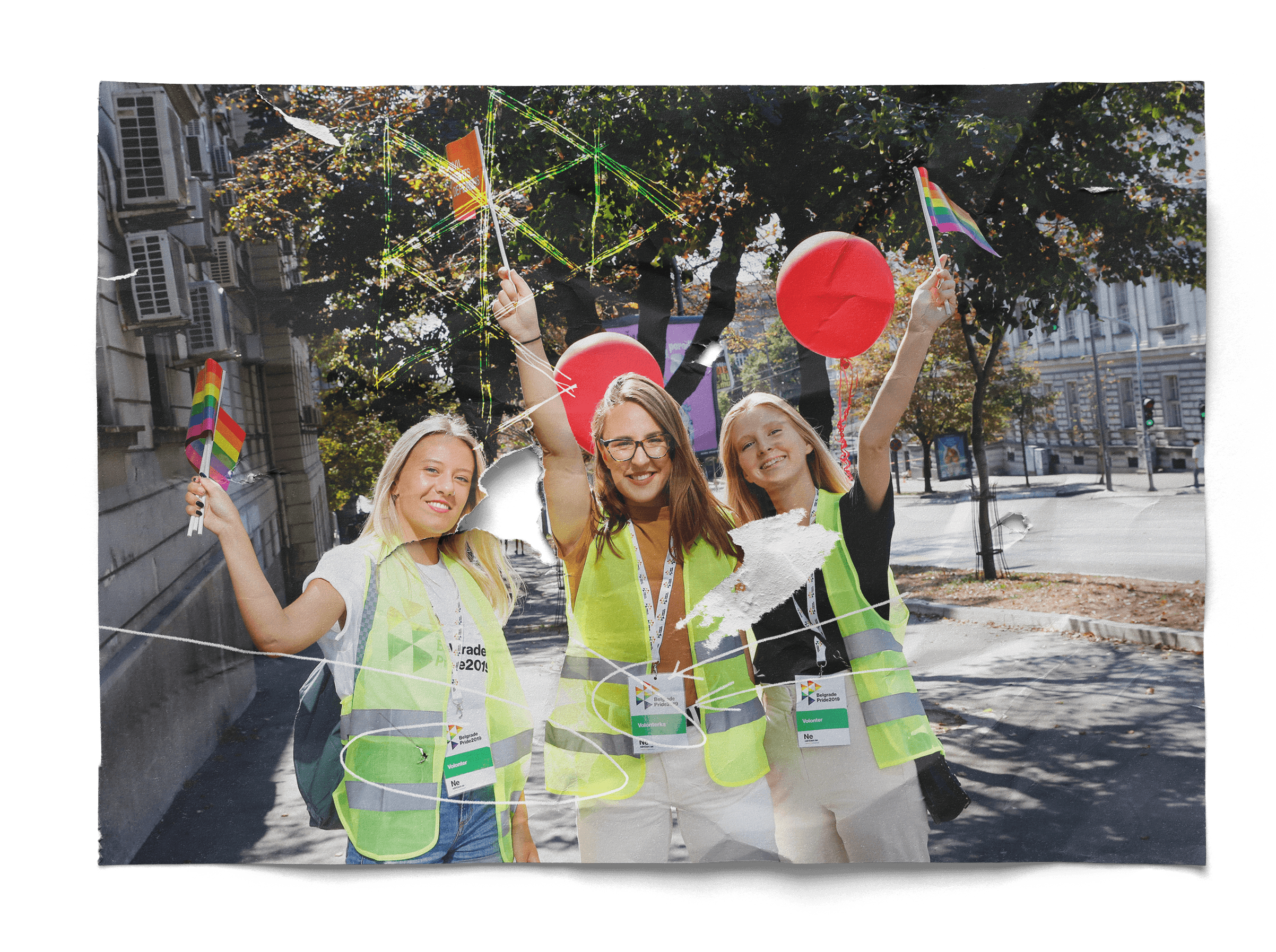 EuroPride is looking for volunteers who are passionate about human rights, equality and diversity and will help us run Belgrade's biggest, most diverse pride event ever – EuroPride 2022. Volunteers have been heart and soul of Belgrade Pride and our philosophy of volunteering is based on four core values:
Inclusiveness
Solidarity
Antifascism
Freedom
We are looking for enthusiastic and community-minded volunteers from all backgrounds with a broad variety of skills, with or without previous experience. There are many roles available in which you can shine, meet new friends, and contribute to the EuroPride 2022 experience and enjoy it yourself. Volunteering at Belgrade Pride is a great way to give back to the community, put your skills to good use or learn new ones. Above all, we appreciate your time and aspiration to support important causes. EuroPride's success will depend on extraordinary volunteers such as yourselves.
Volunteer Profile and Registration Form

If you are 18 or over and are willing to dedicate a certain amount of time to organizing activities during EuroPride 2022, you can express your interest by filling out this form.

The call for applications will be open until September 12th. The first meetings of teams will take place in the second part of August, along with introductions. If you plan to apply in September, don't worry – you will receive all the necessary information from our volunteer coordinator.

If you have any additional questions, feel free to send an email at [email protected] or [email protected].

EuroPride volunteers will be required to take part in preparatory training sessions, including health, safety, and security protocols.

We are looking forward to meeting you!