About us
Europride 2022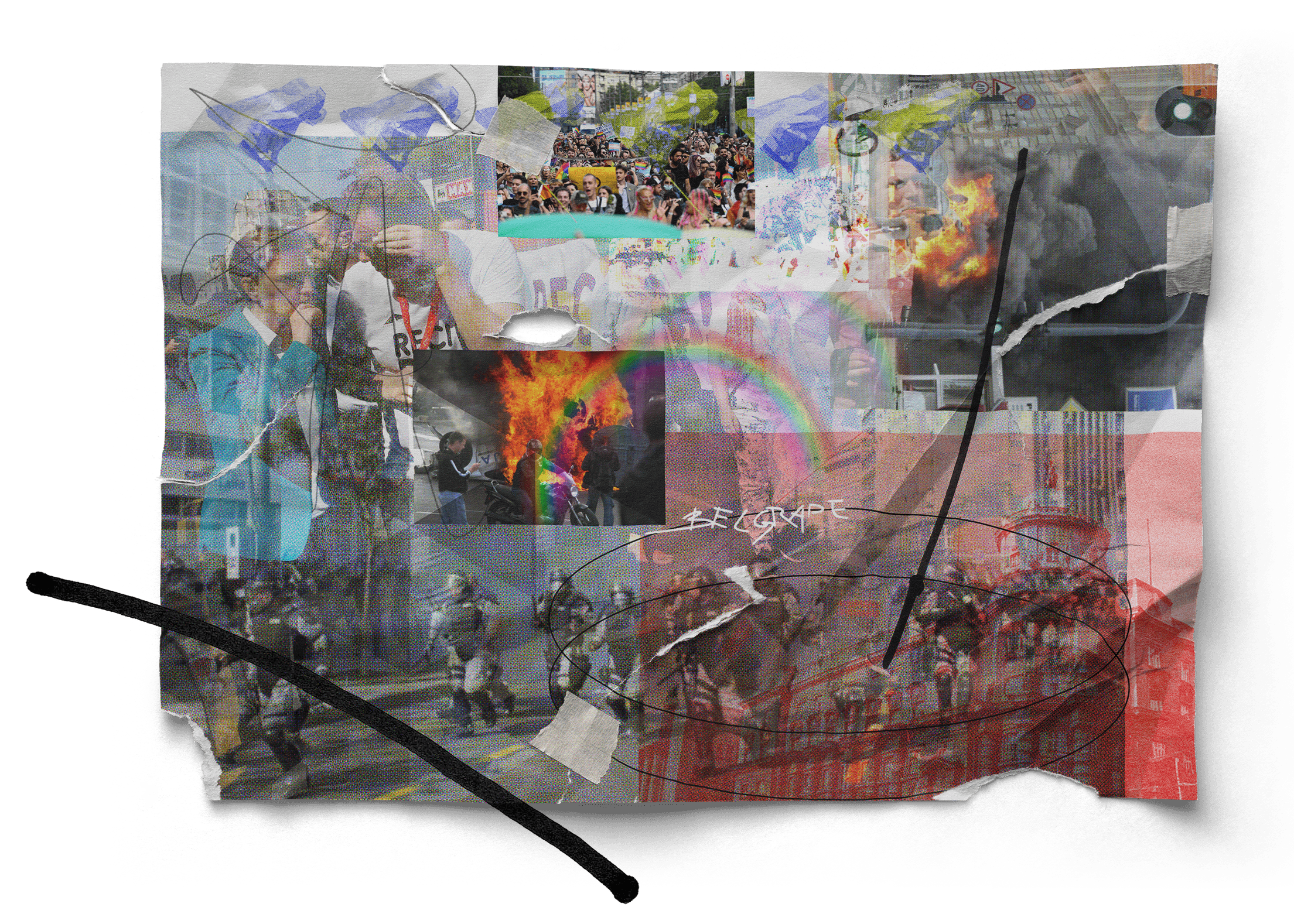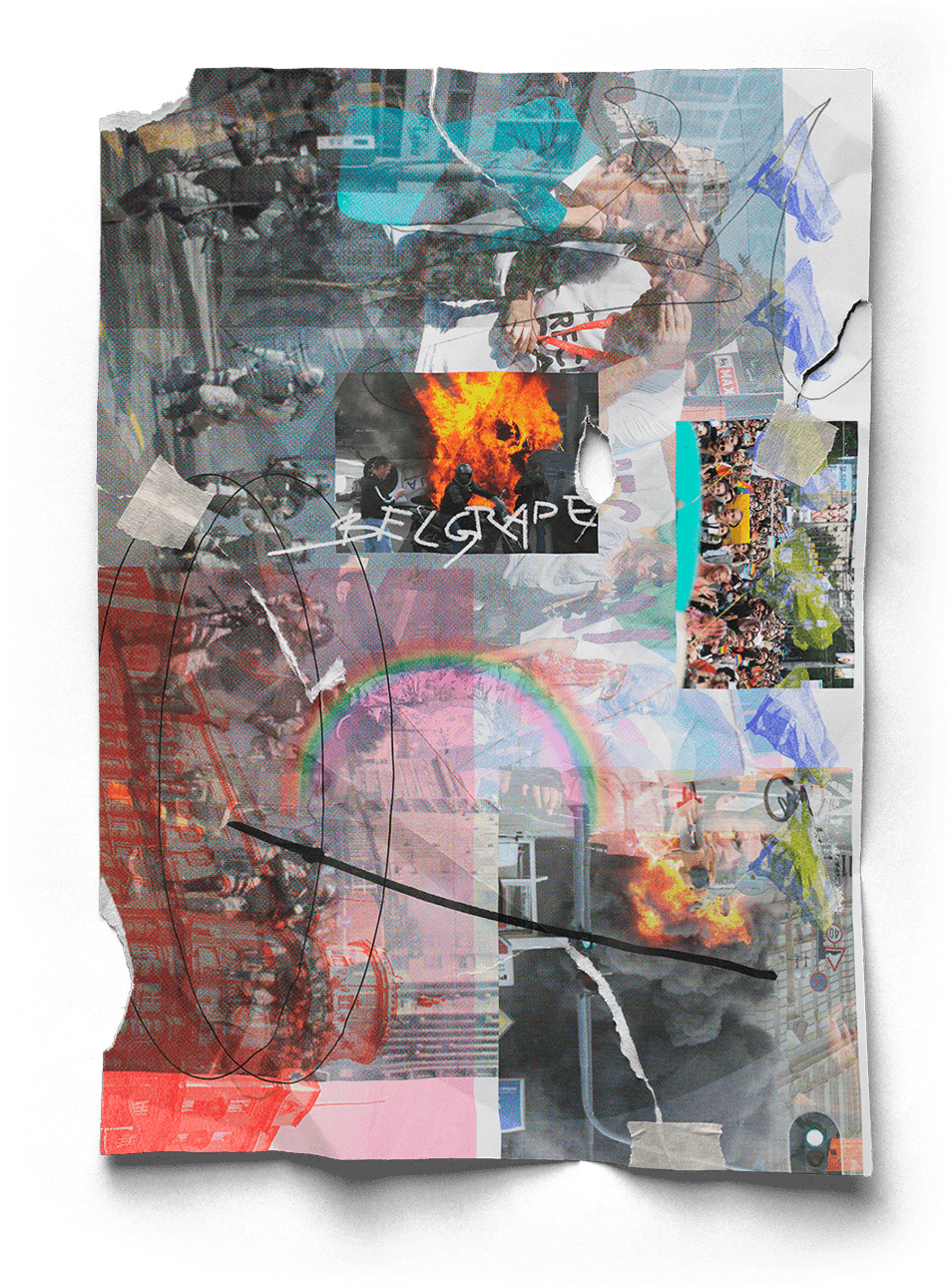 Belgrade Pride is organised by LGBTI+ and human rights organisations and individuals in order to raise the visibility of the LGBTI+ community in Serbia. Pride aims to combat prejudice and stereotypes and fight for the full equality of LGBTI+ community in Serbia and the region.

Belgrade Pride Week and the Belgrade Pride March are the main events of Belgrade Pride. Numerous other events are held every year that aim to expand and empower the community. Belgrade Pride has been a member of European Pride Organisers Association and InterPride since 2015.

This year Belgrade Pride has the honour of hosting EuroPride. In September 2019, Belgrade triumphed in winning a historic bid to host EuroPride in 2022, against stiff competition from Barcelona, Dublin and a joint-bid from Portugal.

EuroPride is a pan-European international LGBTI+ event. This is the first time EuroPride will be held in Southeast Europe –a region with a specific and turbulent history of LGBTI+ activism– and the first time it has been held anywhere outside the EEA.

EuroPride 2022 is therefore a unique opportunity to improve the position of LGBTI+ people in the Western Balkans, through bringing international attention to their struggle for equality and raising awareness of the need for legislation to protect their rights.


LGBTI+ communities in other countries across the region struggle with similar difficulties and have faced the same setbacks as the LGBTI+ community in Serbia: From outright discrimination and hate speech, to rigid governments refusing to pass or implement proposed laws to establish long-promised equality. However, our common problems, history and traditions have deepened and enriched our cross-border solidarity and led to mutual agreement that the EuroPride in Belgrade will be major milestone for the whole region.

EuroPride 2022 will be a celebration that will bring much-needed visibility to the LGBTI+ movement amongst wider society in the Western Balkans and encourage acceptance and equality. It will pressure the Government of Serbia to implement laws concerning LGBTI+ rights, which are yet to be enforced, and will encourage the adoption of new laws, while promoting European values such as respect for human rights, tolerance, and democratisation at a critical moment, when commitment to these values is in decline. After years of cautious and modest support from some businesses, we believe that a large scale event like EuroPride will incentivise them to engage with LGBTI+ organisations and provide support, which is crucial for Belgrade Pride's long-term sustainability. EuroPride is a much-deserved validation of the struggle for equality by LGBTI+ activists from across the Western Balkans and will empower them to continue their fight.

A successful EuroPride is crucial to normalising the LGBTI+ community in the eyes of other European societies, businesses and institutions, and, we hope, will help secure the continuation of Pride events and the fight for equality in the region.

EuroPride is also an opportunity to show the rest of Europe the progress that the LGBTI+ community in Serbia has made over the past 20 years. During Pride week, we will host a range of educational, artistic and politically oriented events to celebrate and highlight the history, creativity and activism of the LGBTI+ community in Serbia and Europe.


The key EuroPride 2022 events are:


International Conference on Human Rights (13th to 16th September)
Pride Concerts (16th and the 17th September)
Pride March (17th September)
Pride Theater
Pride Art
Community Programme
The EuroPride 2022 programme is inspired by the spirit of education, creativity, regional cooperation and activism.
Don't miss the chance to be part of an historic EuroPride!

History
The first Pride Parade in Belgrade, organised in 2001, was met with violence from right-wing extremists and a police force unprepared to protect them. Following this first march, several attempts were made to organise another Pride march in Belgrade, but the political structures to do so were not yet in place, and the community was demotivated by obstruction and violence.

A shift was underway however, and human rights protections, including for LGBTI+ people, were gradually introduced into Serbian law. Pride Weeks have been organised annually in Belgrade since 2010, when the Pride March ended in a clash between 6,000 hooligans and 5,600 police officers, and without any major disruptions or incidents since 2014. We opened the first Pride Info Centre in 2017, an open and inclusive space that serves as a hub for social gatherings and creativity within the LGBTI+ community, which found its permanent home in 2018.

The Pride Parade overcame unconstitutional bans in 2011, 2012 and 2013, and is now a staple of Belgrade Pride. Encouraged by the progress of Belgrade Pride and the success of the Pride Info Centre, other communities across Serbia have decided to host their own LGBTI+ events, and LGBTI+ activists in the Western Balkans have increasingly come together to work across borders for the rights of LGBTI+ people in the region.


Looking back 20 years, Belgrade Pride has a lot to be proud of. Our biggest achievement has been to successfully host Pride events annually since 2014 – without any major disruptions or incidents and opening Pride Info Center in 2017, and opening Pride Info Center in 2017, which hosts exhibitions, performances, movie screenings, conferences, debates, and discussions organized by LGBTI+ organizations, community, and allies. Over this period, through sheer dedication and courage the community has grown, consolidated, and taken confident steps towards a brighter future.

Belgrade Pride is proud of the progress that has been made so far, but we are also ready to take on new challenges. The EuroPride 2022 programme will reflect our belief that celebration should go hand in hand with demands for justice and equality for LGBTI+ people.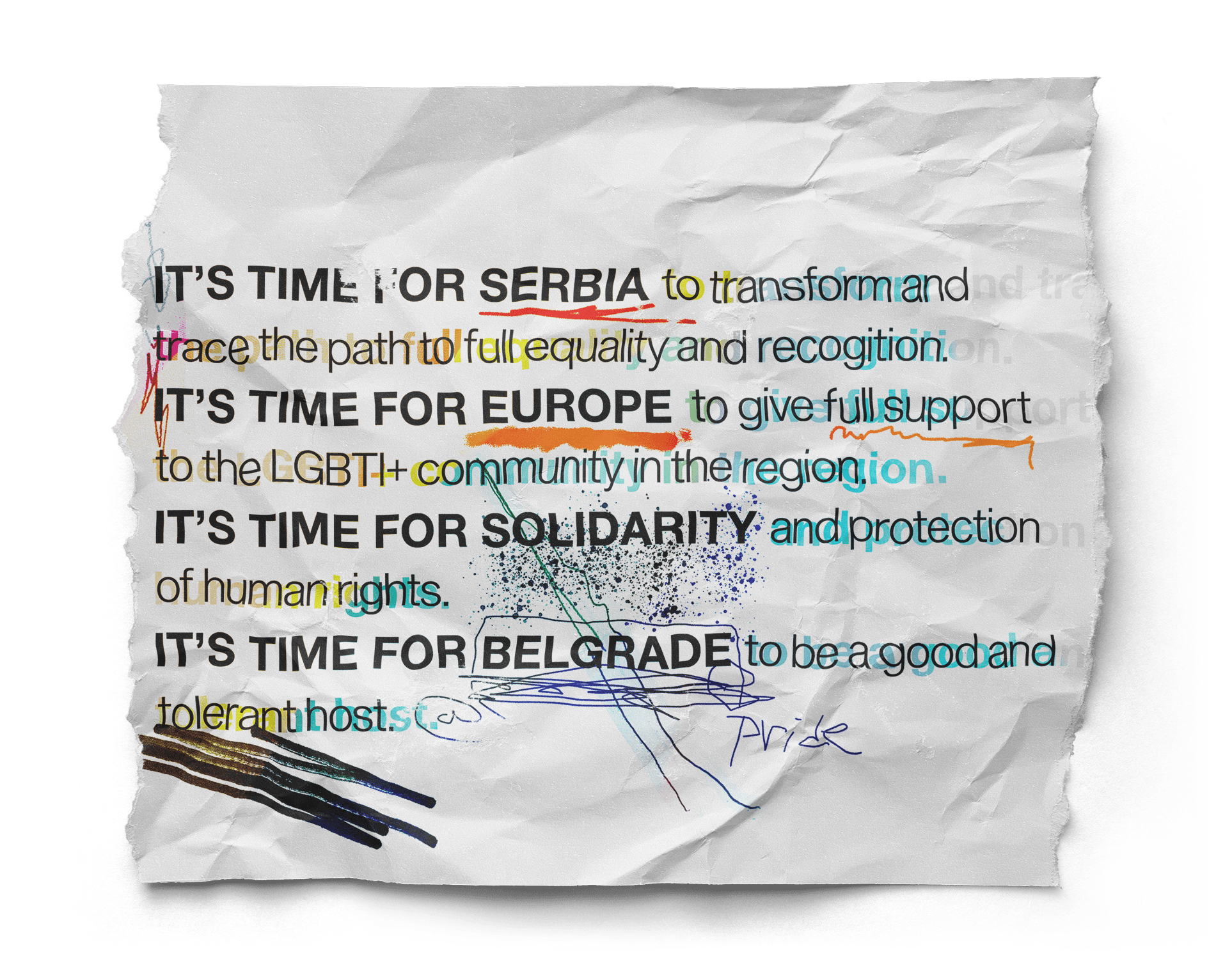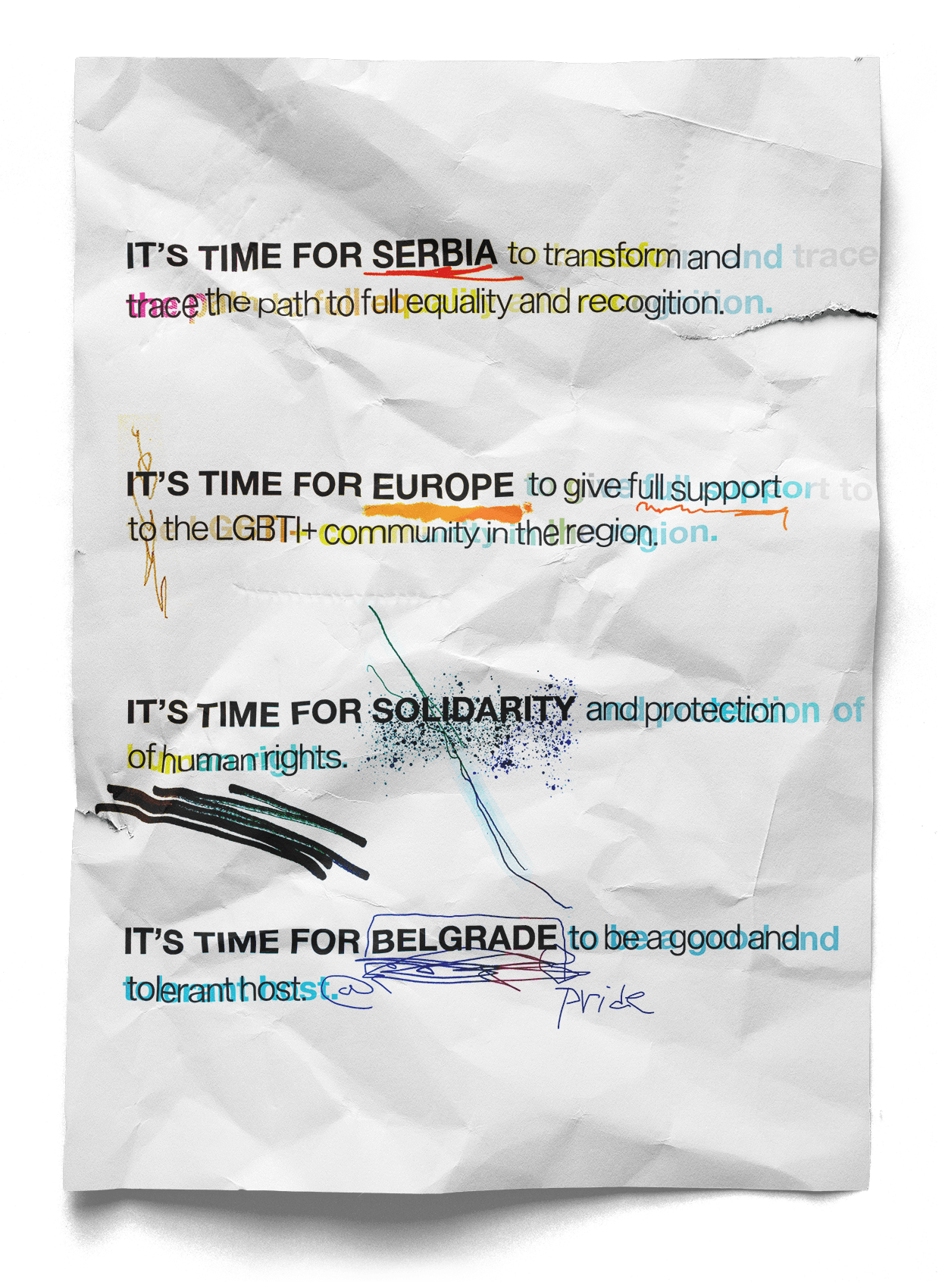 Demands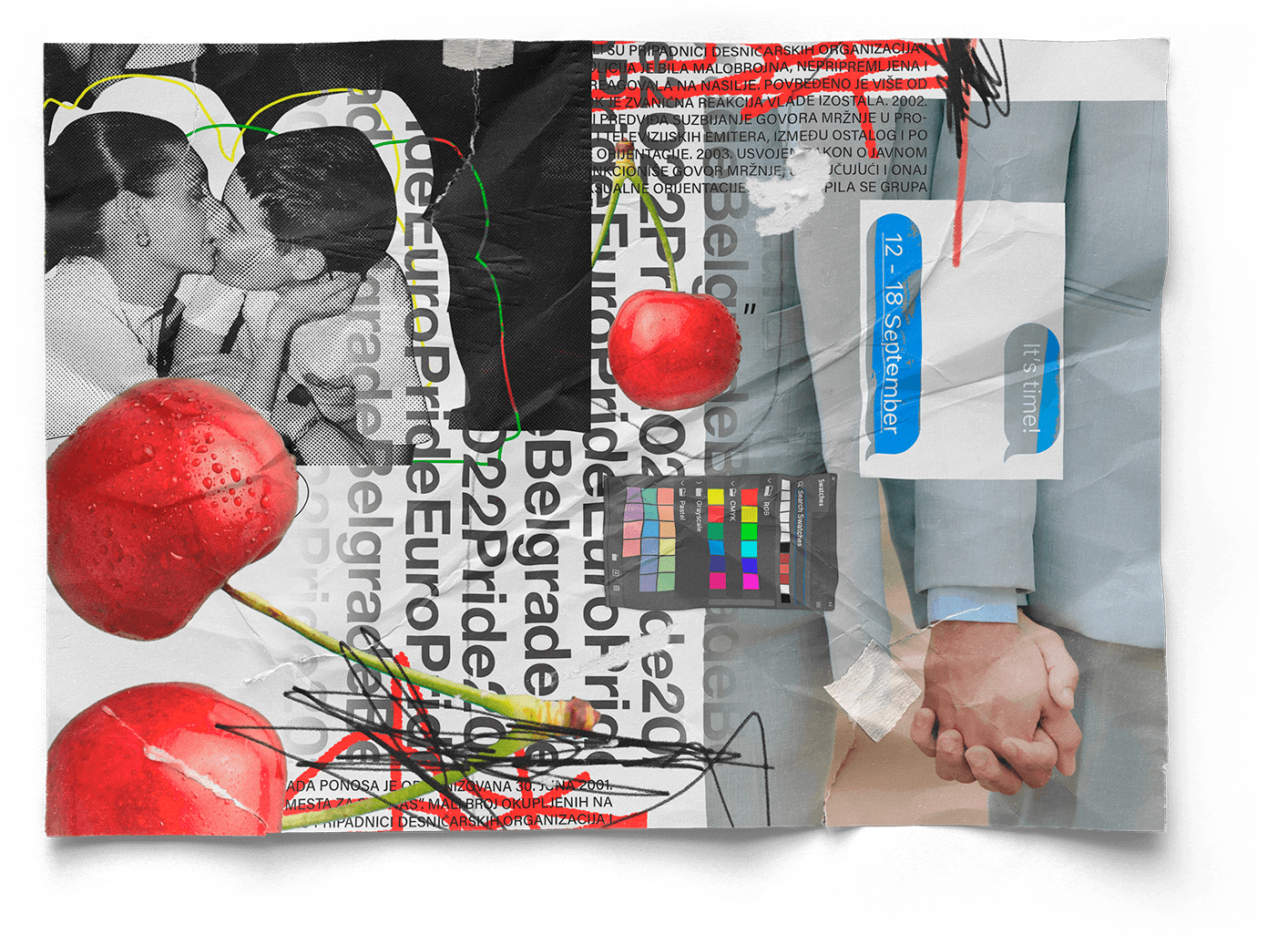 The demands of the LGBTI+ community in Serbia have not changed since 2017.


Adoption of the Law on same-sex unions.
Adoption of the Law on gender identity and an improvement in services available to trans people.
Fast and adequate reaction from state authorities, as well as public condemnation by government representatives, of hate speech and hate-motivated crimes against the LGBTQIA+ community.
Adoption of local action plans for the LGBTQIA+ community.
An apology to all Serbian citizens who have been prosecuted or in any way discriminated against prior to 1994 due to their sexual orientation or gender identity.
Education for youth about sexual orientation and gender identity.
Free and easily accessible pre-exposure and post-exposure prophylaxis (PrEP and PEP).


None of these demands have been fulfilled, despite the Government of Serbia's publicly stated commitment to empowering and encouraging the LGBTI+ community.

EuroPride 2022 is a unique opportunity to put pressure on decision-makers, not only in Serbia but also in the Western Balkan region, to become engaged and work to protect the fundamental rights of citizens.